This morning we went out to breakfast as soon as we got up at another favorite restaurant of ours, El Rey del Sol, in downtown Ensenada. It is also just a few blocks from the marina, but in the opposite direction from Los Valeros. The marina is built next to a river, and we noticed a different kind of dredging machine in the river. Eric wants one.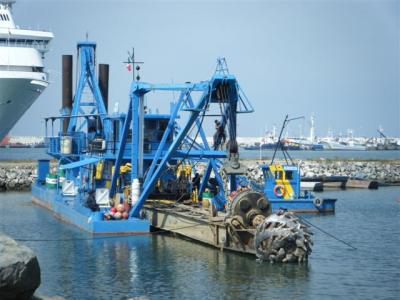 We walked by the new construction near the marina and were kind of surprised to see that little is done beyond the frame. This project has been planned for several years now, and grading work had begun while we had Kosmos here. And, come to think of it, the sign was gone. There used to be a big sign saying a museum was going to be built here. We wonder if that means the museum project has been abandoned.
Along the rest of the walk, everything else looked much the same. Several buildings were occupied by different businesses than before, but the buildings still look the same. There are a lot of coffee houses now. Coffee houses must be the new rage.
The restaurant was Continue reading Reflections on How We Have Changed Since We Were Last in Ensenada