Thursday, April 29, 2010: Day 6, Joplin, Missouri to Lake St. Louis, Missouri
Via: I44
We are having a great time on the Passage Across America! Fuel consumption is on track so far, although we have gone a few more miles than expected. The car no longer looks as weighted down.
Bit of Eden Bed & Breakfast, Joplin, Missouri: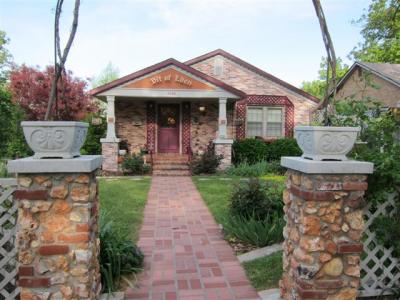 Adding 2 containers of fuel before leaving the B&B: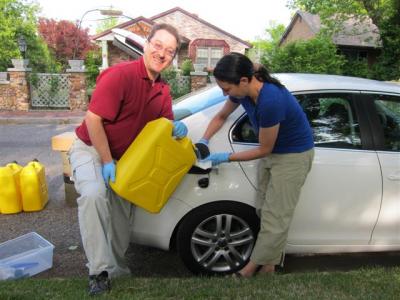 For more on our time in Joplin, along with many pictures, see the Remembering Joplin, Missouri post.
World's Largest Gift Store with a giant candy store directly next door, Phillipsburg, Missouri (Las Vegas, Nevada also claims to have the world's biggest gift store. Read the verdict here about which store is truly the biggest):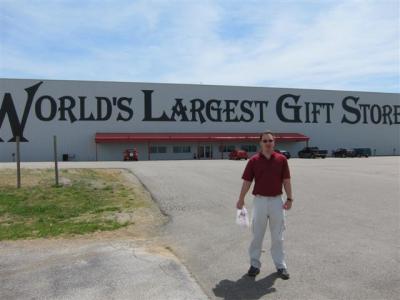 World's Largest Rocking Chair, Fanning Missouri: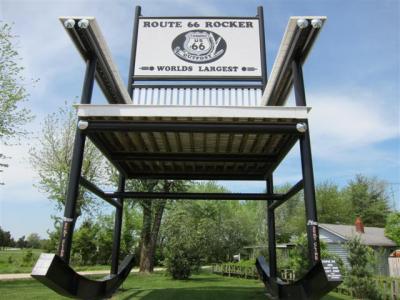 Visiting our friends the Hocker Family in Lake St Louis (Suburbs of St. Louis, Missouri):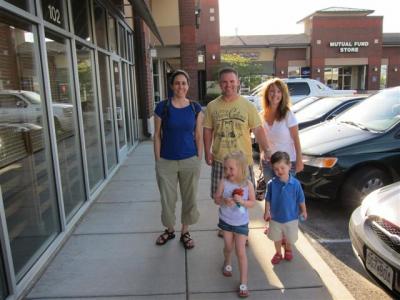 This is Part 8 of the Passage Across America series. Read Part 7 here and Part 9 here.