Today we were up early and back at the bakery for breakfast. The white water rafting company was supposed to pick us up at 0830 in front of the hotel, so at 0825, we were outside and waiting. Every time a vehicle came around the corner, particularly a truck, we all thought "Oh, that must be them", but invariably it wasn't. At 0845, a van rounded the corner that had a big inflatable raft already inflated strapped to the roof. OK, this has to be them.
We all piled into the van and met everyone else already inside. We were surprised to find out there were 5 staff for 5 only passengers. Two were to be in the raft with us, one was the van driver, one a rescue kayaker, and one a photographer who would be kayaking around us and taking photos.
Turrialba is supposed to have some of the best white water rafting in the entire world. So, we expected it to be a short drive over to the river. At first we were on a nicely paved road, and the scenery was much the same as we have seen the last couple of days. Here are a couple shots we took while driving.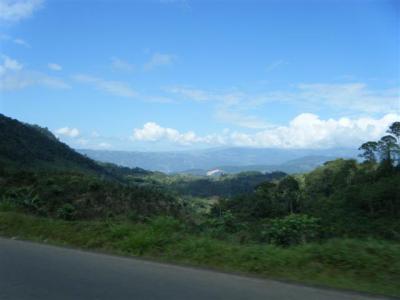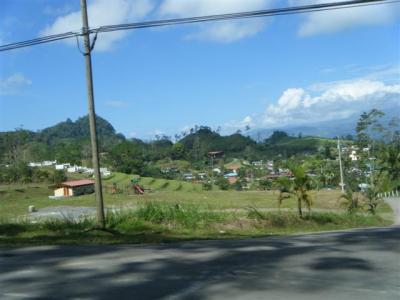 The three of us were surprised at how far away from Turrialba we had driven when we finally turned off into a national park. The driver paid the entrance fee. Ah, we thought, we must be here now. But we weren't. It was Continue reading White Water Rafting in Turrialba