When we initially arrived in the Bay Area, we stayed in South Beach Harbor marina, next to the AT&T ballpark in the heart of San Francisco.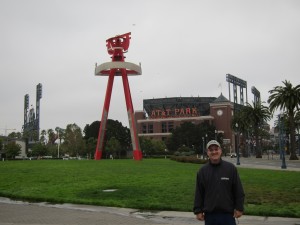 As much as we loved being in the city, we didn't enjoy the slip we were in at the marina. There was no Internet, it was a long walk to shore and it was so rolly we felt like we were at sea, particularly in the afternoons when the wind picked up. Christi would find any and every excuse to get off the boat, so she didn't get much work done on the books.
After a month, we moved across the bay to Jack London Square in Oakland.
We enjoyed our time in Oakland. Not only was the marina good, we were in a great location. We had easy access to the Continue reading Passage from Oakland to San Diego