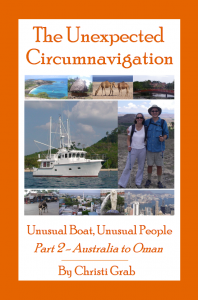 Shelf Unbound Magazine featured our books in their October/November 2012 issue, which we were excited about. There is even an excerpt from Part 1.
We are also pleased to report that The Unexpected Circumnavigation Part 2 is now available at Amazon UK, Amazon France, Amazon Germany/Austria, Amazon Italy, and Amazon Spain, in addition to Amazon USA. Hopefully, Part 1 will be listed in the international stores soon, as well. (See the Buy Our Books page for a complete listing of where both books can be purchased). We'll try to upload the books to Kindle soon.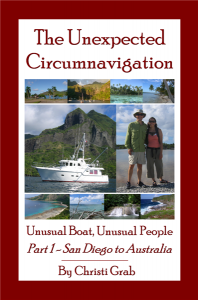 The new updated version of Voyaging Under Power by Denis Umstot has been delayed until late-December. Denis had asked us for some information that we believe he put into the book. We are very excited to be quoted in the "bible" of long range power boating!
On to personal news…Keith is now 8.5 months old, and developmentally speaking, he is doing great. He is either right on target or a little bit ahead of the curve in all areas. He seems to be able to do more and also understand more each day. It has been fun watching his range of skills and abilities grow. He is so proud of himself every time he accomplishes something new.
Right after we posted Keith's six month update, he started making motions to indicate that he was getting ready to crawl. He still isn't crawling yet, but he is on the verge. He gets on his hands and knees and tries to move forward, but just hasn't quite figured out how yet.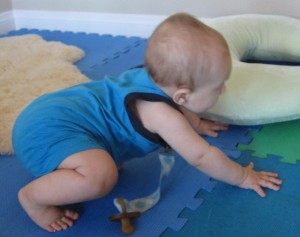 He has been able to Continue reading November 2012 Update on Us