As we wrapped up our circumnavigation in May 2009, we made two plans. One was simple — buy a car. Since diesel had served us so well on our journey and there was some great new diesel technology available for cars, we decided to get a brand new 2009 Volkswagen Jetta TDI. Second, we decided to plan another travel adventure for exactly one year later. These two plans have connected in an interesting way.
Remember our first big passage? It was the longest passage we ever did aboard Kosmos, and tested the limits of her range. It was 2832 nm (3256 statute miles), and it took three weeks.
Doing range calculations became an everyday part of cruising life for us. So somewhat on a lark, Eric decided to calculate the range of our new Jetta. According to the car specifications, it can do an impressive 600 statue miles on a tank of fuel (14.5 gallons/42 mpg highway). However, what if the car had two people, luggage, and so much fuel in containers that we hit the car's maximum weight limit? After he ran the numbers, he was astonished to find it was almost the exact same range as Kosmos.
So what did we do with this information? We planned a "land passage" of 2832 nm across the USA on one load of fuel. We are going from San Diego, California (the southwest corner of the country) to Kennebunk, Maine (northeast corner of the country). That's right, we are going to fuel up on San Diego, and not need to get fuel until we reach the state of Maine, literally traveling corner to corner. We are going completely stock. No roof racks, no fuel additives, no special tires, and generally driving as we please (i.e. faster than 55mph, run the AC). From what Eric can tell, the Jetta TDI is one of the only vehicles that can pull this off.
The initial reaction from most has been that we will blow up and die with so much dangerous fuel on board. Actually, while gasoline is highly explosive, diesel isn't nearly as dangerous and is safer to store. In fact, in most states you can only carry 3-8 gallons of gas without a hazardous material permit. But you can legally transport up to 119 gallons of diesel without any special permits, and we need less than that for our adventure. While we are only doing the "land passage" one way, not both. The whole round trip journey will be 3 weeks (same as our first passage), and be about 6,000 nautical miles.
Just like our circumnavigation, some people are going to assume this is an endurance test and we will never stop. And just like our circumnavigation, we aren't trying to get across the country and back as fast as possible. The point of our circumnavigation was to see the world and to explore different cultures and their histories, and likewise, the point of this journey is to explore America. The United States is an amazingly diverse country, both in terms of landscape and culture. So, while our route to Maine is fairly direct, we have planned some scenic highways to take off the main roads whenever viable. And we have planned stops every day to explore various sites along the way, whether they are scenic, cultural or historic. Our main goal is to have fun and travel, and secondary goal is to show that our car and our boat have just about the same range.
So are we going to make it across the country without taking on more fuel? Is this some kind of first time record we are trying to set? We do not know, but follow along our "Passage Across America" and find out!
We left for the "Passage Across America" on April 24, 2010. We will post details as we can, but here are a few photos of us fueling up and storing the containers aboard: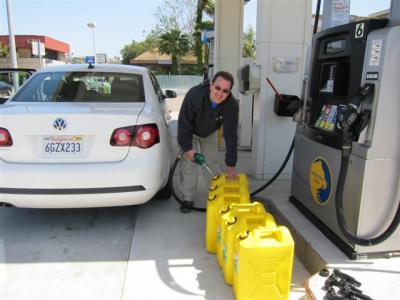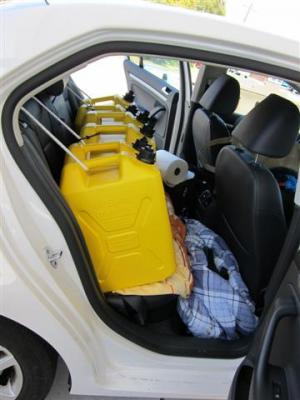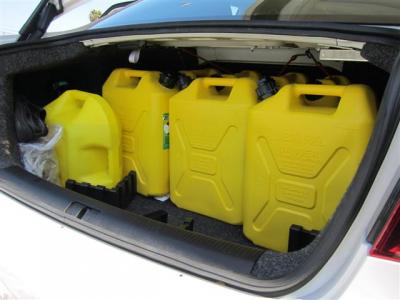 Before fuel: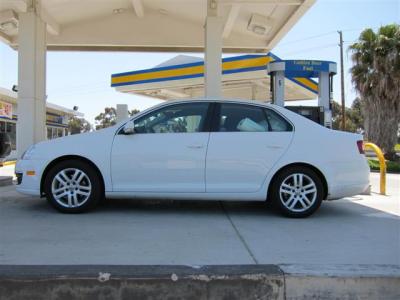 After fuel: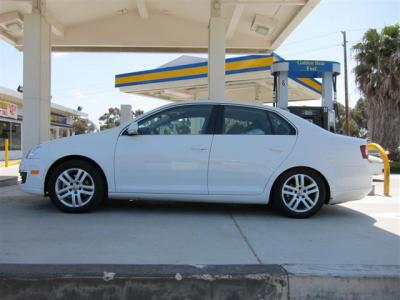 This is Part 1 of the Passage Across America series. Read Part 2 here.