Thursday, May 6 — Day 13: Schenectady, New York, USA to Sarnia, Ontario, Canada
Historic Schenectady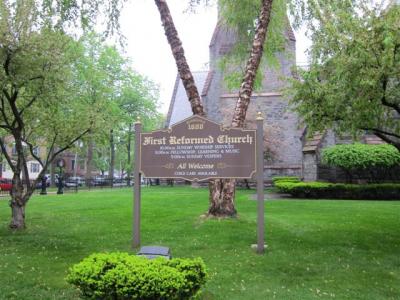 The Eerie Canal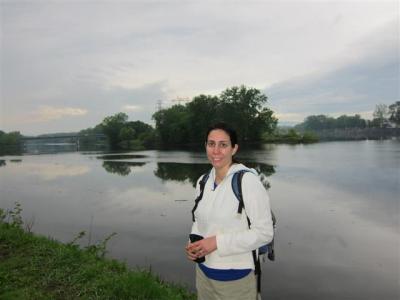 Niagara Falls, the most powerful waterfalls in North America, located in Niagara Falls, New York.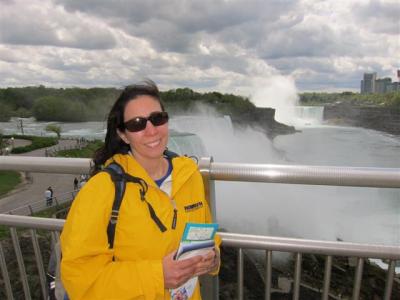 The Cave of the Winds attraction at Niagara Falls. Don't let the name fool you. There is no cave. The attraction is a walkway that takes you under one of the falls.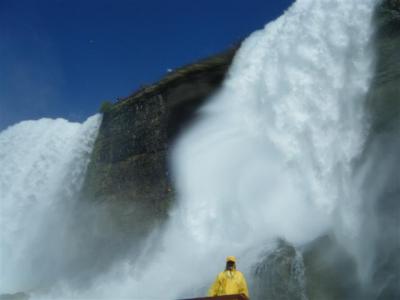 The next major city on our route is Chicago, so we decided to take a short cut through Canada. We crossed over the border to find that Niagara Falls, Ontario, Canada has quite a few themed buildings. It kind of reminds us of a less glitzy Las Vegas.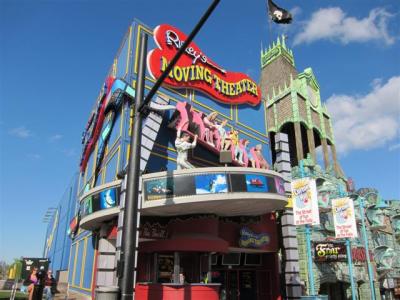 Sunset in Ontario, somewhere between Brantford and Sarnia.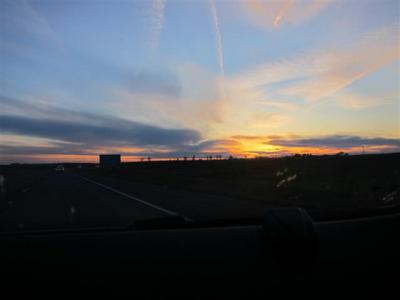 We spent the night at The Gables Inn in Sarnia, near the American border.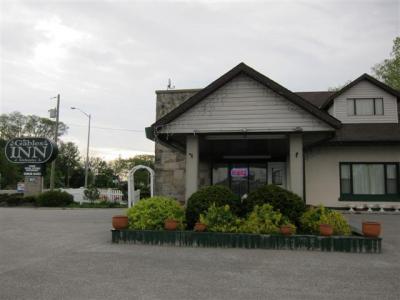 Friday, May 7 — Day 14: Sarnia, Ontario, Canada to Chicago, Illinois, USA
First thing in the morning, we crossed the border back into the US. Trying to get into the US with a trunk full of fuel containers is not the smartest thing we've ever done. We're sure you'll be amused when we post the full story. Anyway, we only made a couple stops between the border and Chicago.
The Chocolate Garden in Coloma, Michigan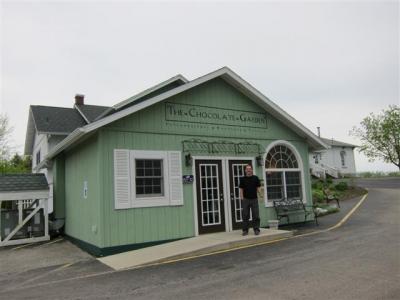 Grandpa's Cider Mill in Coloma, Michigan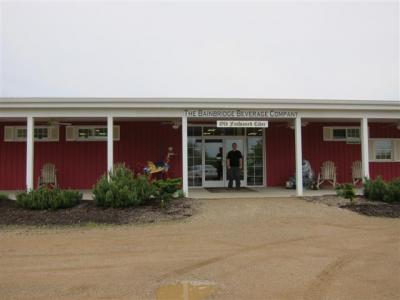 We arrived in the mid-afternoon and checked into a Best Western downtown. In the evening, we did a presentation on our around the world journey at the Burnham Yacht Club, located on an island just off downtown. This is the view from the yacht club.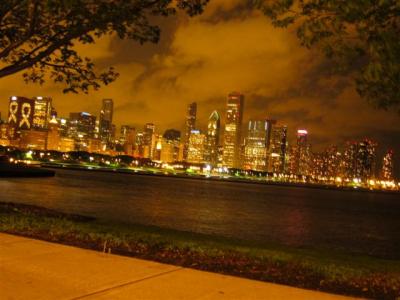 This is Part 12 of the Passage Across America series. Read Part 11 here and Part 13 here.