Monday, May 10 — Day 17: Plain, Wisconsin to Worthington, Ohio (continuing on the Passage Across America)
Visit to Taliesin, famed architect Frank Lloyd Wright's personal estate, in Spring Green, Wisconsin. The second photo is his school, one of his earliest designs that he constantly revised over the years. The first is the only restaurant Wright ever designed, near the end of his life.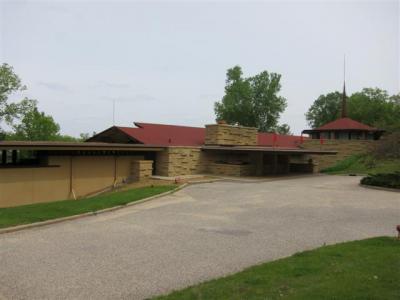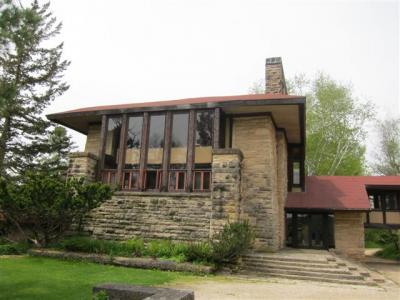 Dayton House Bed & Breakfast in Worthington, Ohio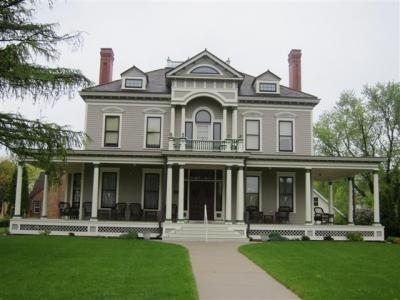 Tuesday, May 11 — Day 18: Worthington, Ohio to Keystone, South Dakota
Corn Palace in Mitchell, South Dakota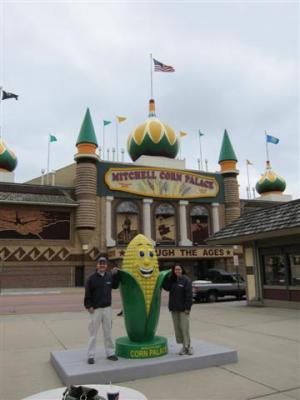 Feeding the Prairie Dogs in Interior, South Dakota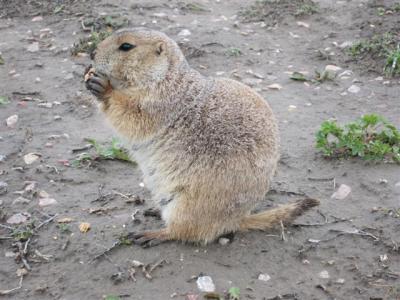 Badlands National Monument in South Dakota. As you may have guessed, it was really, really cold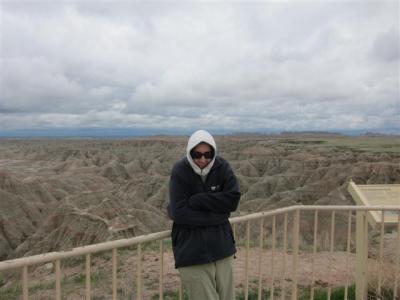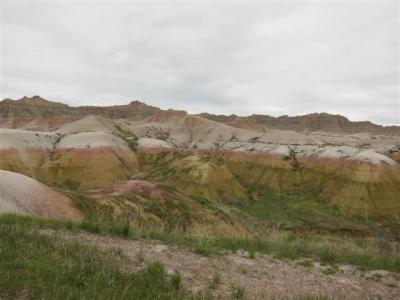 Wall Drug in Wall, South Dakota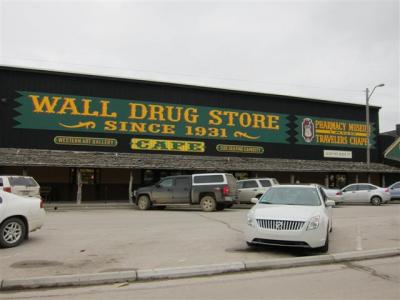 Shortly before arriving at Mt. Rushmore, South Dakota, it started to snow. The first photo is Christi at the entrance to the park.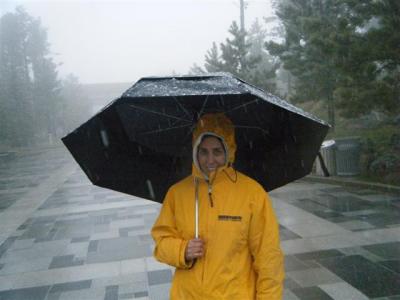 The second is of the famous faces from the viewing station. Thanks to the cloud cover, we couldn't see a darn thing.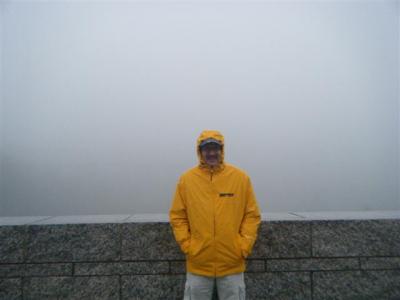 We spent the night at a hotel in Keystone, South Dakota, which is near Mt. Rushmore.
This is Part 14 of the Passage Across America series. Read Part 13 here and Part 15 here.