Sorry it has been so long since we posted an update. Life has been really busy. Keith takes just about every bit of Christi's time and energy. Keith is thriving in every way: healthy and developmentally ahead in many areas. We'll post more information and lots of photos of him soon, but for now, here is a photo taken last week.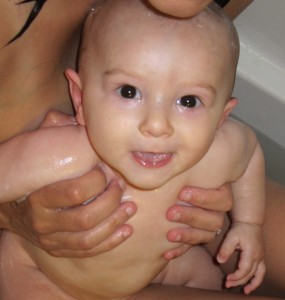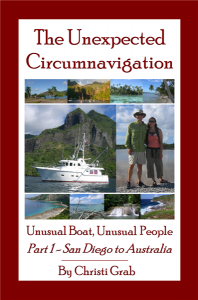 Both The Unexpected Circumnavigation Parts 1 and 2 continue to sell well, which is
surprising to us since we have done virtually no marketing at all in almost a year now. The e-pub version of Part 2 is now (finally) available the iTunes store and on Barnes and Noble.com. A paper version is also listed on Amazon. (See the Buy Our Books page for a complete listing of where both books can be purchased). We'll try to upload the book to Kindle soon. We're hoping it won't have the same bug that Part 1 has in the HTML (Part 1 looks all messed up on Kindle. Hand fixing the HTML so it looks okay has been on the to-do list for over 2 years now.)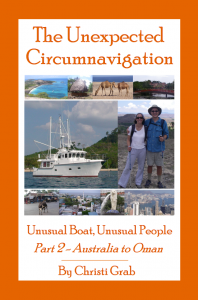 Christi has made no progress on the Recipe for Success: What Cruising Aboard My Own Yacht Will Cost Me workbook since Keith was born, but she will get it done as soon as Keith is less needy. Once the workbook is done, we can start on Part 3.
The new updated version of Voyaging Under Power by Denis Umstot will be out on November 1. Denis had asked us for some information that we believe he put into the book. We are very excited to be quoted in the "bible" of long range power boating!