We know the Kosmos Travel Log has been quiet, but its because life is busy and we don't have time to write. We are doing well, and Keith keeps getting bigger!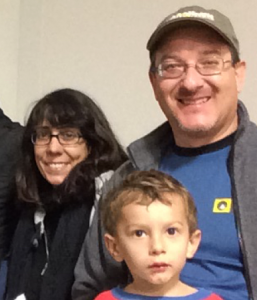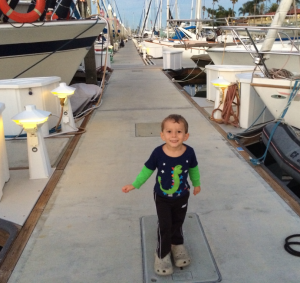 Here is a quick update on us:
Christi continues to slowly but steadily get better. Compared to a healthy person, she still has a long way to go, but compared to two years ago, when she was first diagnosed, she is doing amazing! The hole in her kidney has shrunk by 75%. She no longer feels like a total zombie, and a lot of her cognitive function has returned. While she is thrilled about getting better, she is frustrated at how slow the recovery has been — she's tired of being dumb and spacey!
Eric has just stepped back from his job as CTO of Neulion to start his own consulting firm, Disruption Wave. He is really excited about it.
Keith is doing wonderfully. In September 2015, we started him in a French language immersion pre-school two days a week. He loves school! However, he is very attached to his parents and doesn't understand why mommy and daddy can't go to school with him. This September, we'll put him in the same pre-school five days a week.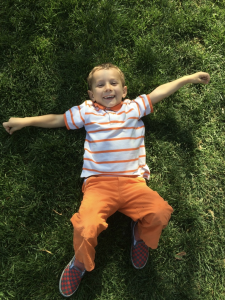 Kosmos is doing fine. We did make a trip to Catalina a while ago, and consistently use her locally in the San Diego area. Eric is hoping that he will be working less hours at his new job, allowing him to get more boat projects completed. We've done quite a few projects in the last year, including replacing all the black water lines and having work done to the septic tanks. Someday, we'll have time to write posts about all the work we've done.
Our two remaining parents are doing so-so. Eric's mom has been relatively stable, but as she ages, she continues to decline in overall health despite doing everything she can to slow down the progression of her issues. Sadly, Christi's dad chose to not do anything to slow down his issues, and now his issues have become severe. Between herself, Keith, and the parents, Christi spends a ridiculous amount of time at assorted doctor offices.
We still plan on going cruising at some point in the future. The longer term goal is head back to the South Pacific. There are a lot of obstacles in the way that could stop us, but there were a lot of obstacles the first time and we still managed to pull it off.
The blog will likely continue to be quiet for a while. We do fondly look over all the previous posts, and it is great to hear about them providing inspiration to folks. While many years have passed since our journey, the memories are still vivid and amazing.