We knew that every Sunday morning there was a Farmer's Market at Jack London Square. But when Sunday morning rolled around, we almost fell over from shock when we walked upstairs shortly after waking up to see this: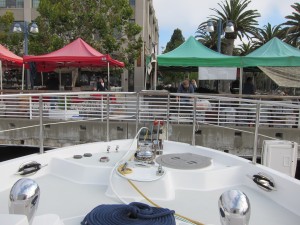 The booths were so close to Kosmos that we could have stood on the bow and stolen produce from the stands! Here is a shot from the other direction: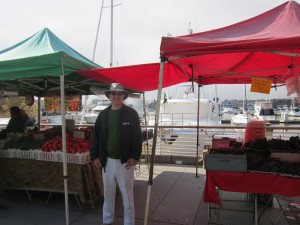 Having the Farmer's Market come to us made shopping easy! It was an especially good market, too. We knew we'd miss it when we were gone.
We did a little exploring of downtown Oakland in the month we had Kosmos there. Oakland was officially made a town in 1852, the same time the shipping industry began on Oakland's shores.  Oakland was prosperous from the beginning. In addition to the shipping wharves, Oakland became the main staging post for passengers and cargo journeying between the Bay Area and the Sierra foothills during the California Gold Rush. In the 1860s a railroad hub was put into Oakland and the town boomed even more, with shipbuilders, automobile manufacturing, canneries and many more industries developing there. Oakland's history is rich with fascinating information, but we're not going to get into the details in this post.
As we walked around downtown Oakland, we noticed that most of the buildings looked to be from the late 1800s to early 1900s. It was clear from the architecture, the quality of construction and the appointments that this was once a very wealthy city, and that it was beautiful in its heyday. Here are a couple of examples: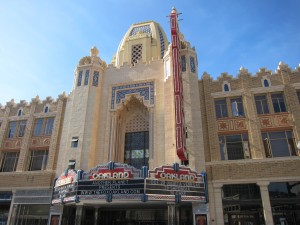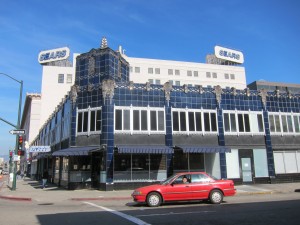 Oakland continued to flourish until World War II. During the war, an influx of Continue reading Exploring Oakland, California